15.10.2021 – 31.08.2024
The last Mammoth – the first Human
Ayla and the last mammoth whisks the whole family away on an entertaining, educational journey back to the end of the Ice Age.
The last Mammoth – the first Human is a fascinating account of hunters in warm, soft hides with sharp flint weapons, massive mammoths, saber-toothed tigers, Ice Age spotted hyenas, bears, aurochs, woolly rhinos and people's struggle for survival. The Ice Age girl Ayla will accompany you out onto the vast, wind-swept grassy tundra and about 14,000 years back in time.
Once upon a time, Denmark looked very different. Large parts of the land were covered in ice and the North Sea didn't even exist. You could actually walk all the way to England across a vast steppe inhabited by woolly mammoths and huge herds of reindeer. Things got warmer. The ice disappeared, leaving a rugged landscape with an abundance of flowers and rushing rivers without tall trees to overshadow the view. This was the land the first humans encountered at the end of the last Ice Age.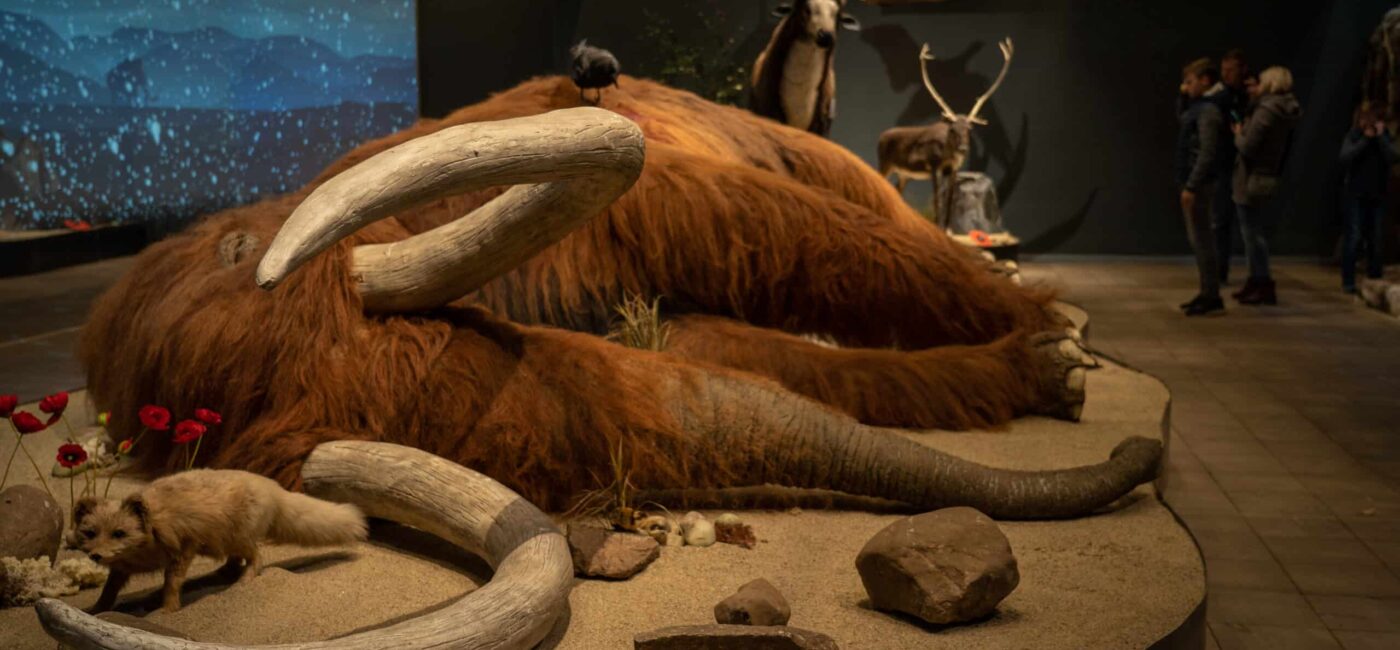 The last mammoth
The exhibition also has a real geek room, where you can study real mammoth bones and flint tools from the very first people in Denmark. You will also meet the archaeology nerd Line and nature nerd Jonas (familiar from the @Naturnørd YouTube channel) who will show you unique finds from the end of the Ice Age.
The last Mammoth – The first human is aimed at children from 5 to 12 years old and their families.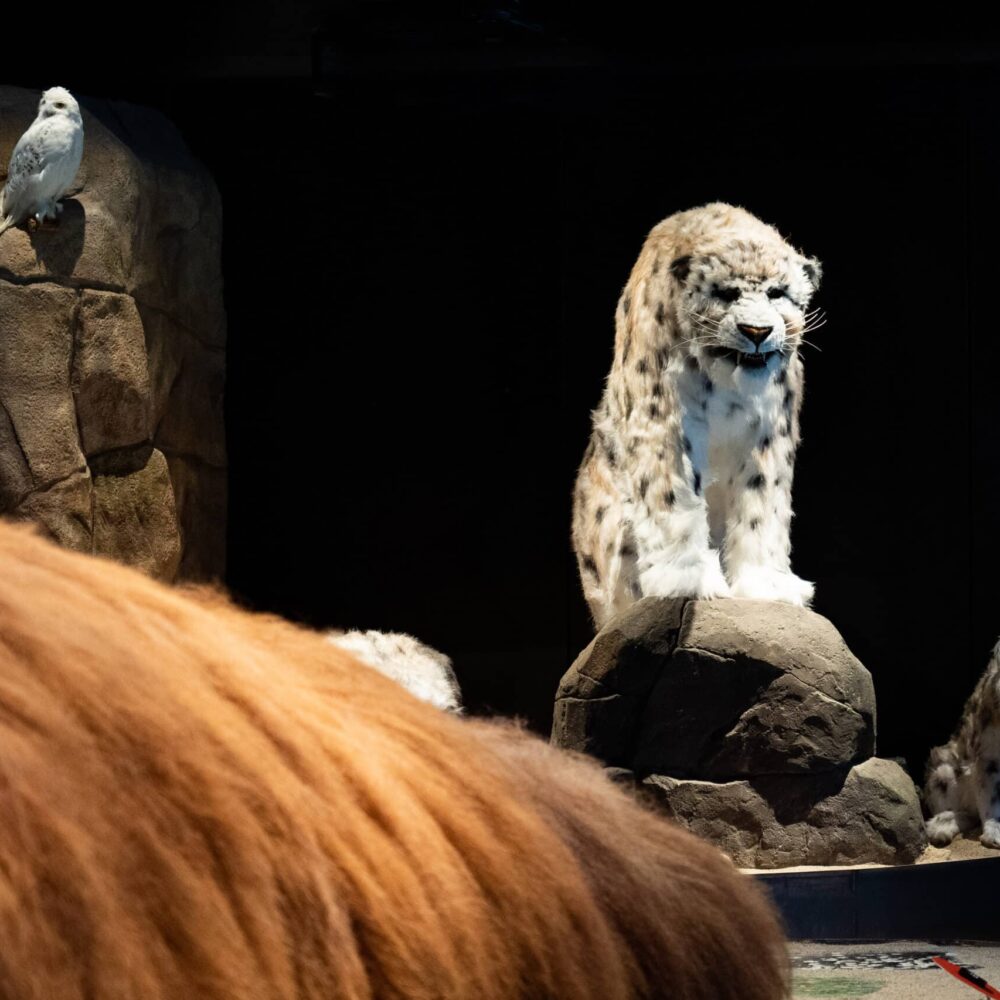 Machairodontinae – also known as the saber-toothed cats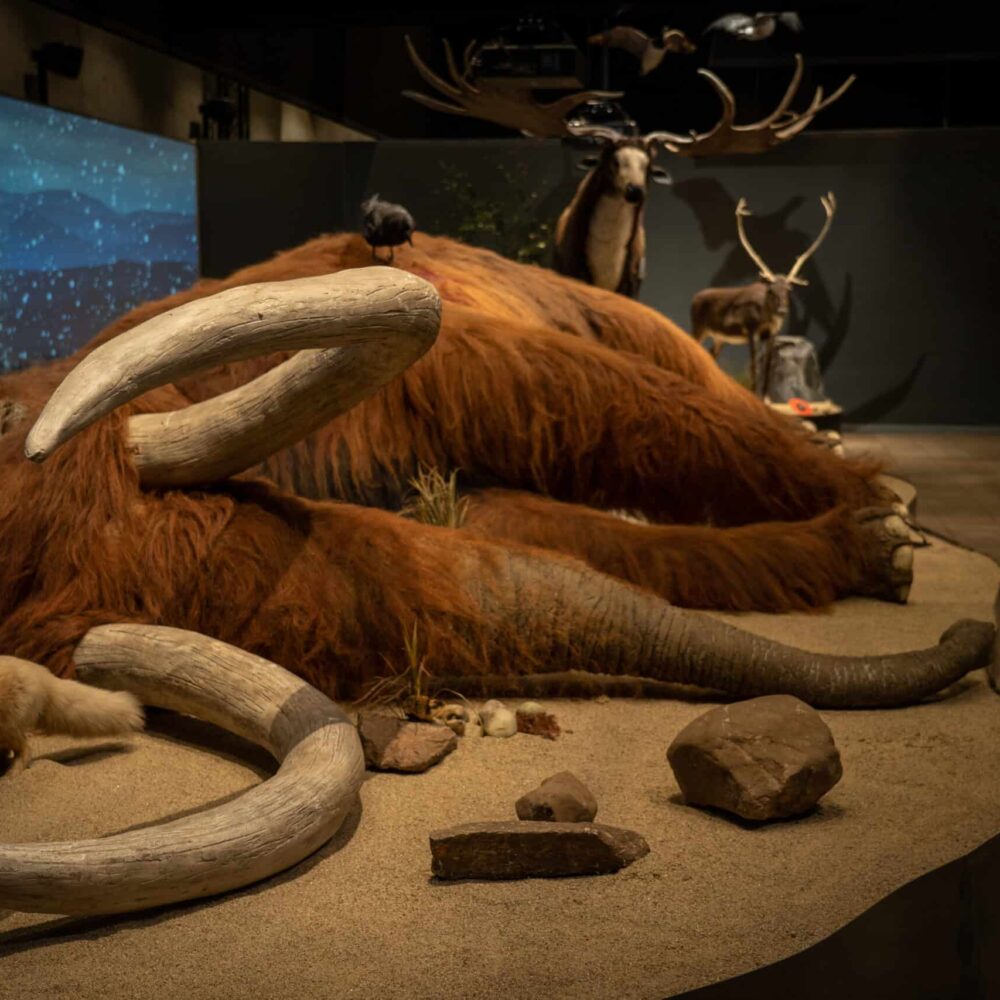 The last mammoth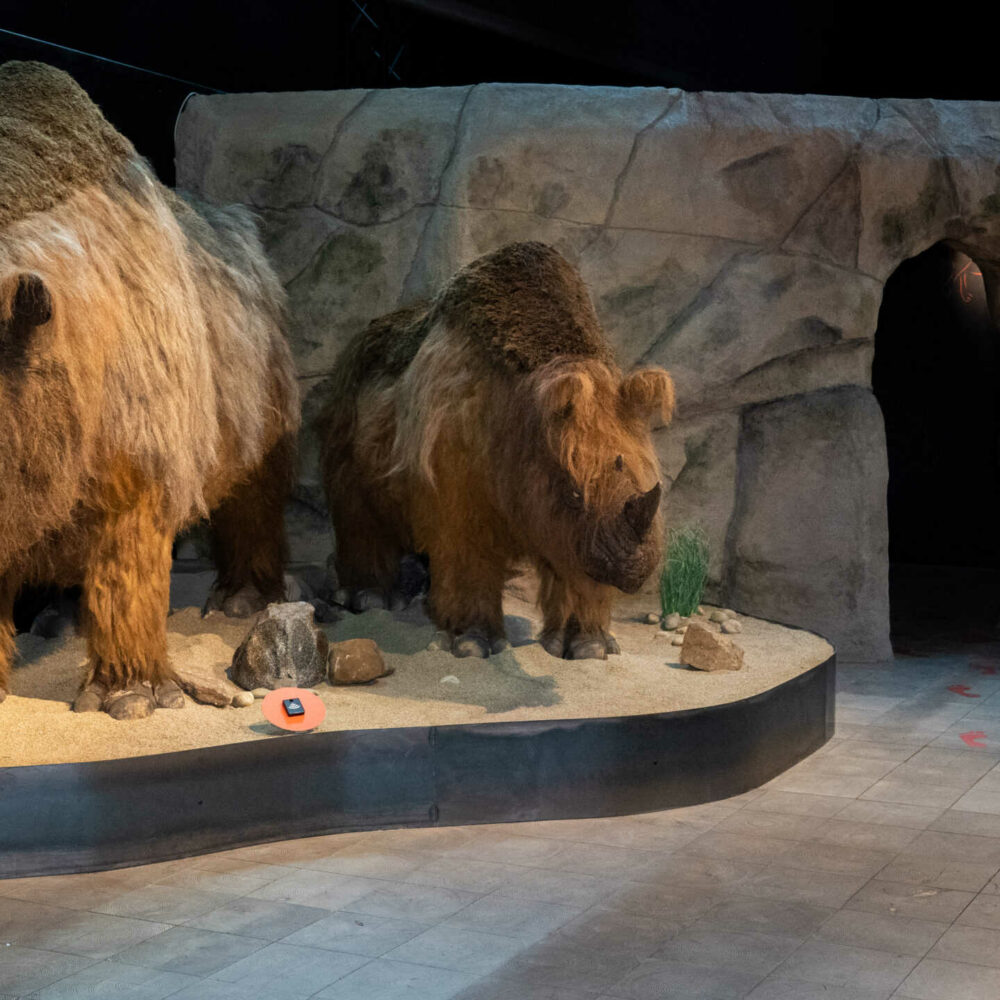 Woolly rhinoceros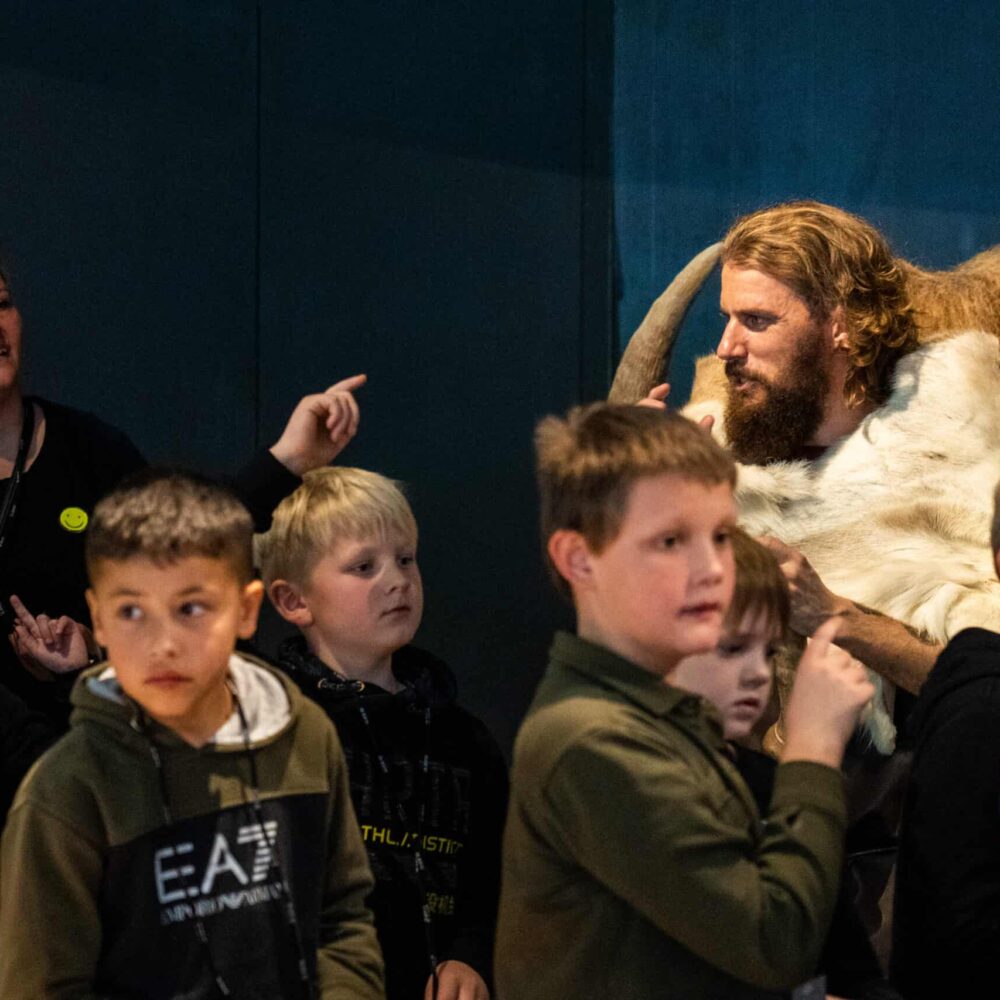 Jonas, the nature nerd was there, when the special exhibition was inaugurated by local school children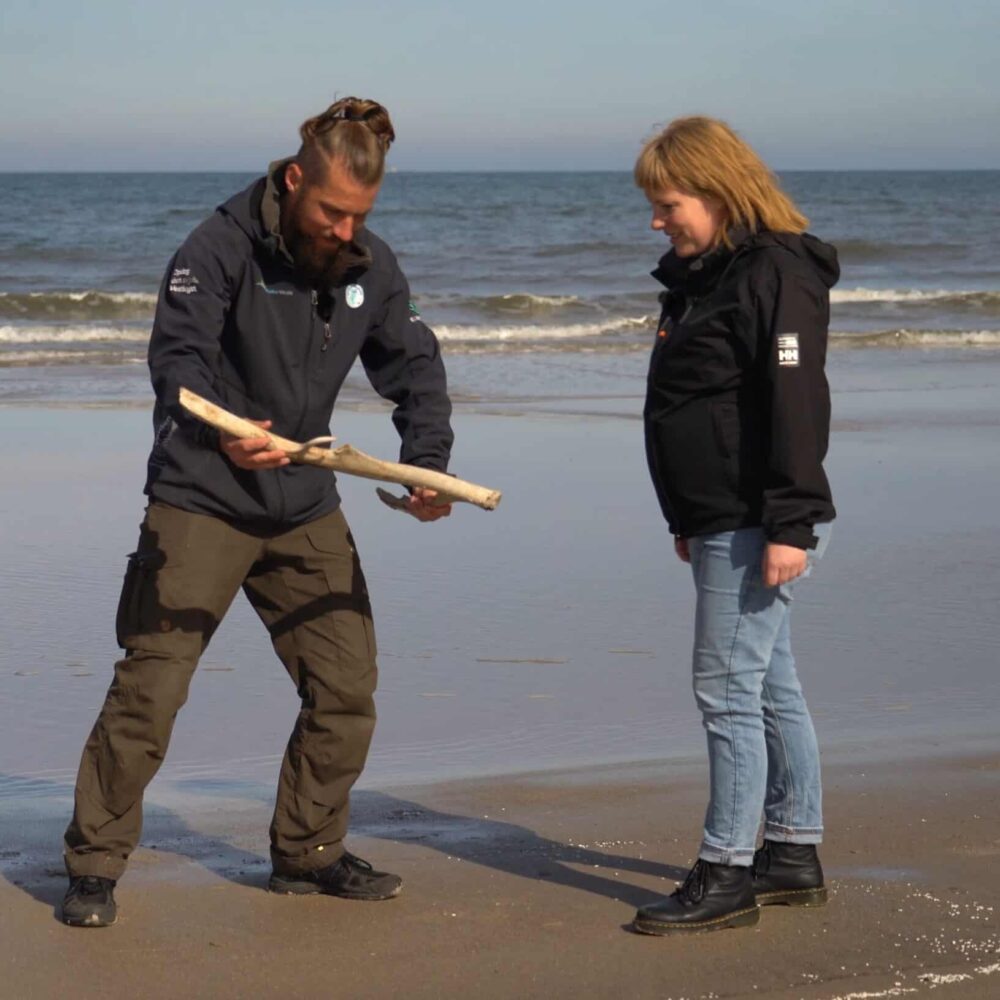 Nature nerd Jonas and archaeology nerd Line