The colossus in the sand
The Tirpitz Bunker
The old Tirpitz Bunker looks like a colossus in the sand but is really just a small remnant of Hitler's gigantic bunker project: the Atlantic Wall. Visitors enter the bunker through an underground exhibition tunnel from the new museum building. Take a good friend by the hand and explore the gloomy World War II bunker.
The Tirpitz Battery
In August 1944, the German occupying power set about building the huge Tirpitz Battery near Blåvand. The two huge gun bunkers were part of the Atlantic Wall and were intended to defend the entrance to Esbjerg harbour. But the war ended before the bunkers were completed. Since then they have represented cold evidence of the war in the very heart of the magnificent dune landscape.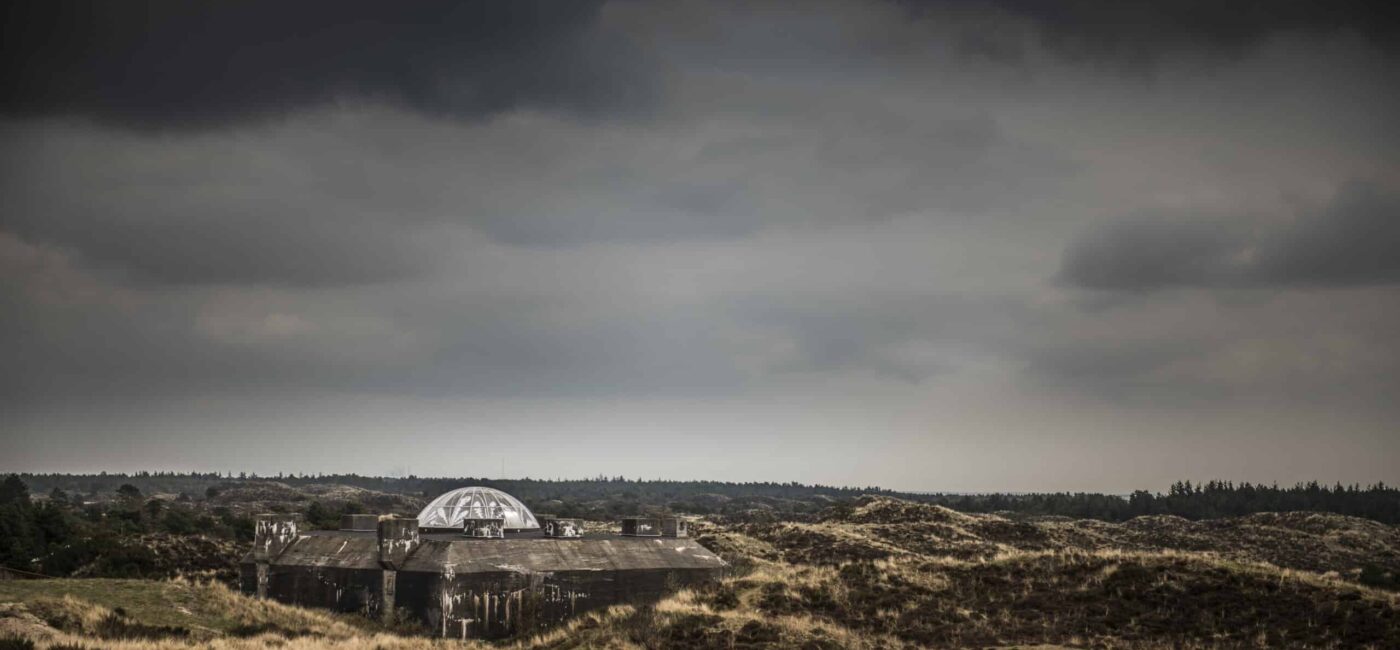 The southern gun bunker has served as a museum since 1991.
An Underground Visit
Now the southern bunker has become part of the Tirpitz attraction. Through an underground exhibition tunnel you enter the old gun bunker. Here you can hunt for answers to the many questions concealed behind the 3.5-metre-thick, heavily-reinforced concrete walls. Why was a large battery built right here in Blåvand? Who was supposed to have staffed it? How did the guns work – and how far could they shoot over the sea? If you are a geek at heart, you will have every opportunity to get even wiser. Or, if you are simply after an exciting experience, then the bunker is definitely something for you too!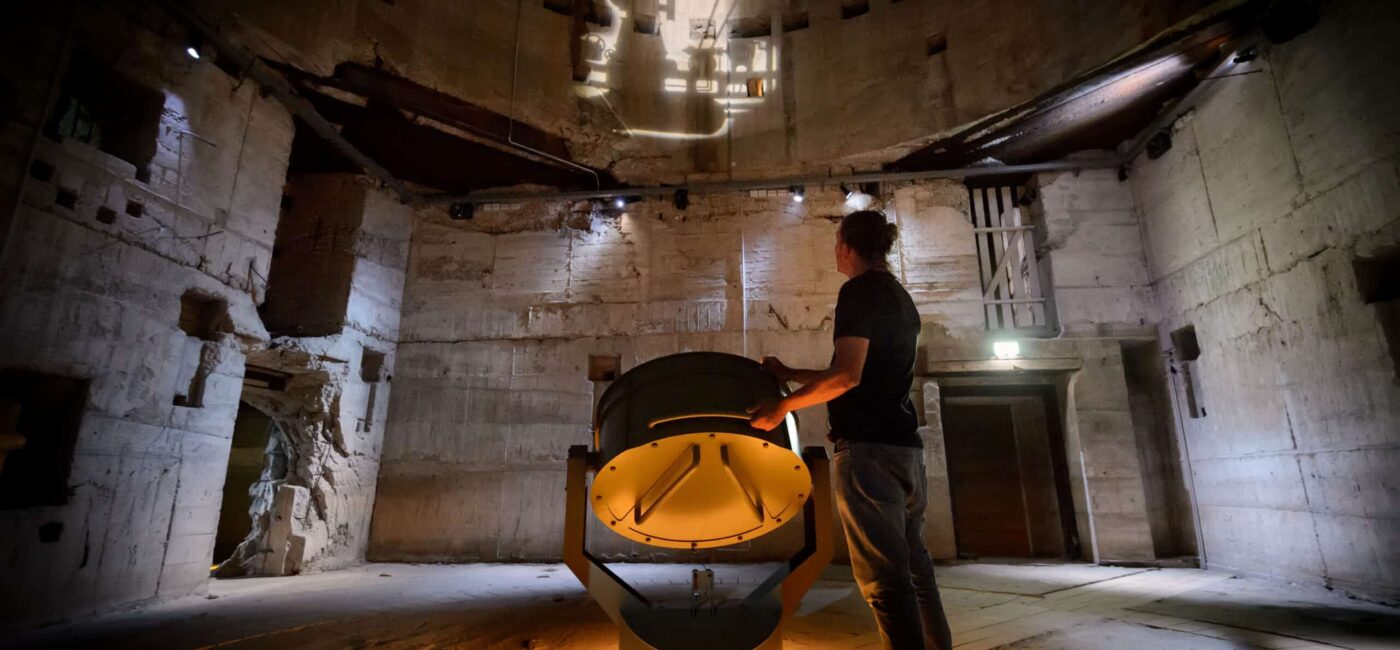 Aim the large searchlight and discover hidden secrets of the Tirpitz bunker.
Approaching the Bunker
The underground tunnel that connects the new museum building to the old bunker is also part of the exhibition. From Germany's occupation of Poland in 1939, via the plans to fortify the entire Atlantic coast with concrete bunkers to the huge building project at Blåvand. Before you cross the threshold from the new concrete to the cold, raw bunker, you get a brief introduction to how the bunker was supposed to work – if it had been completed before the end of the war!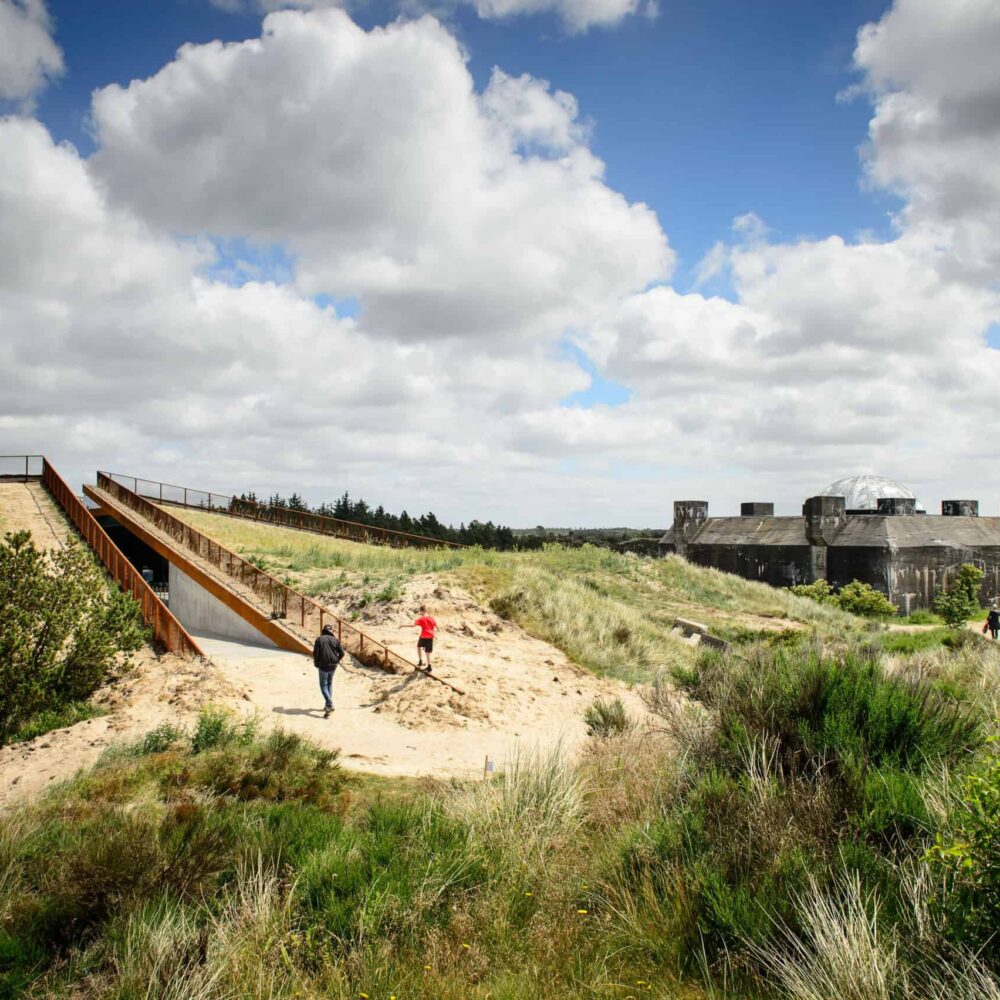 The bunker is located in the dunes side by side with the museum, which opened in 2017.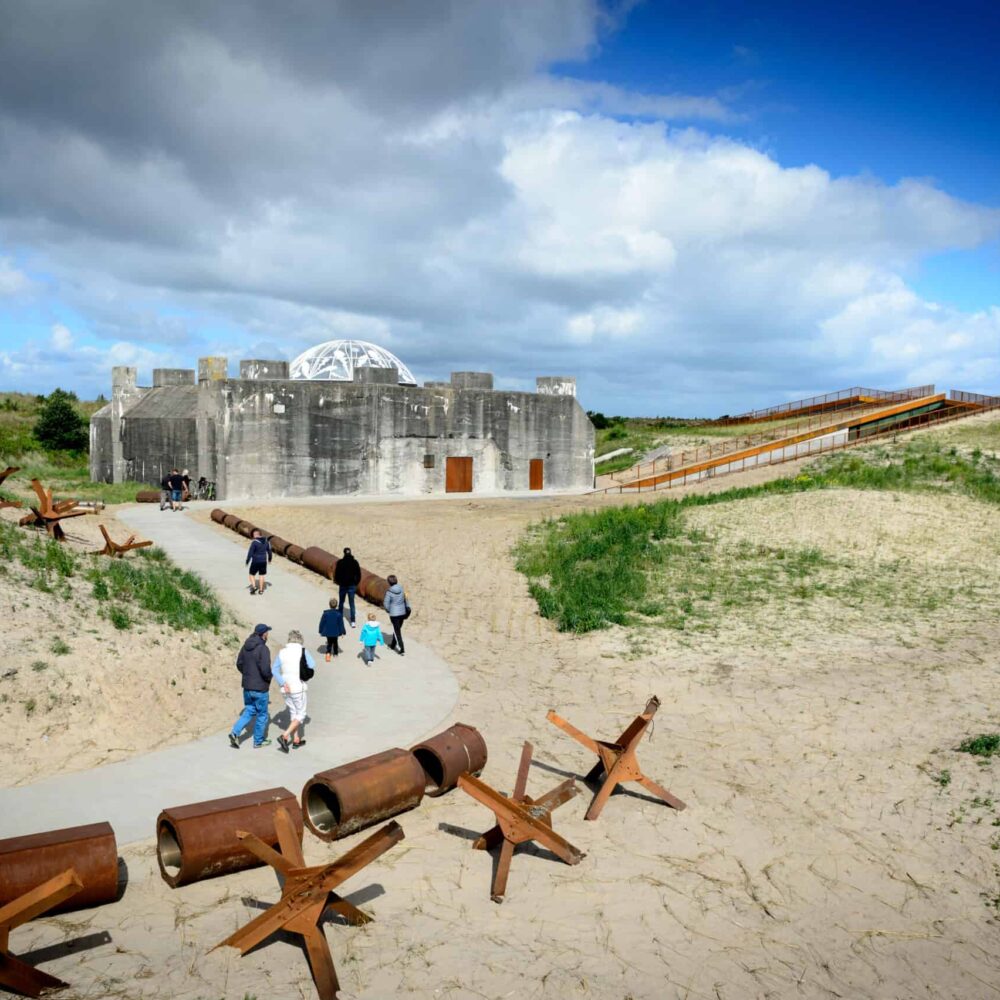 Along the path you will se the cut up pieces of a cannon barrel that was never installed on the bunker.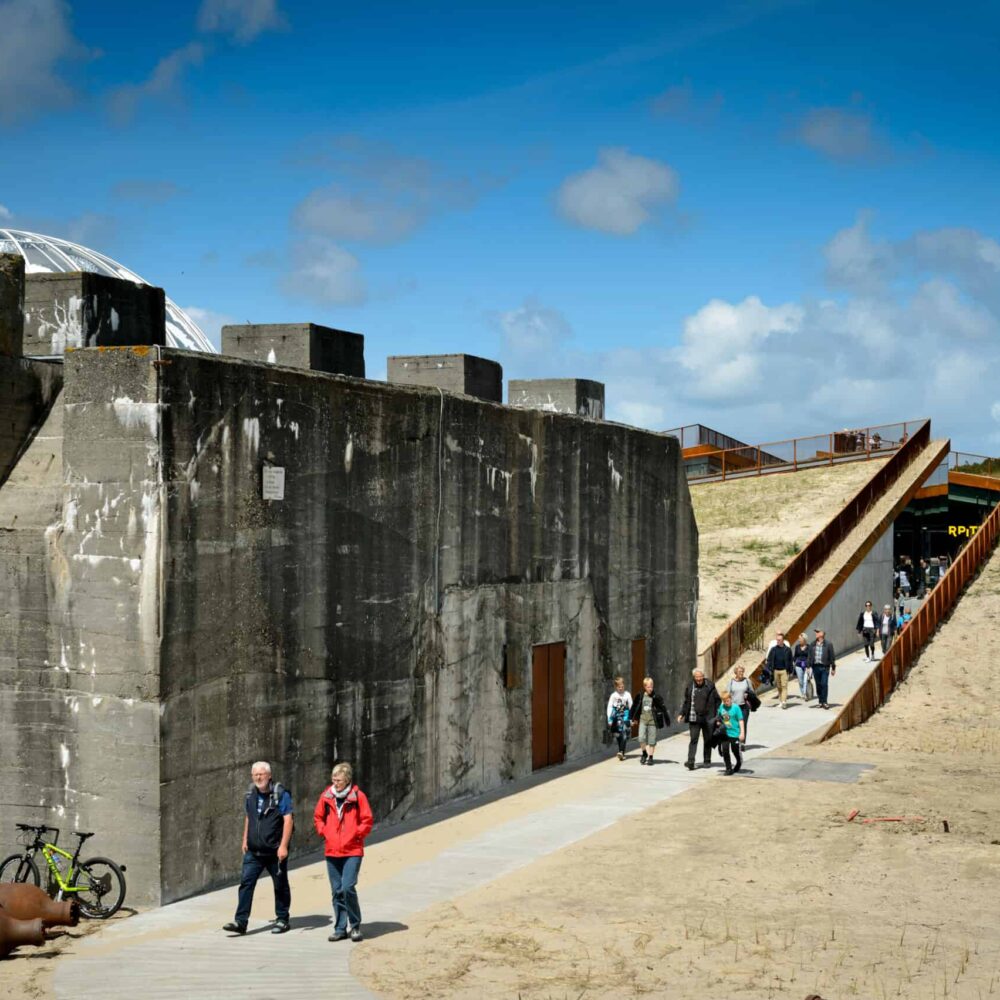 The bunker is connected to the museum via an underground tunnel and is completely closed from the outside.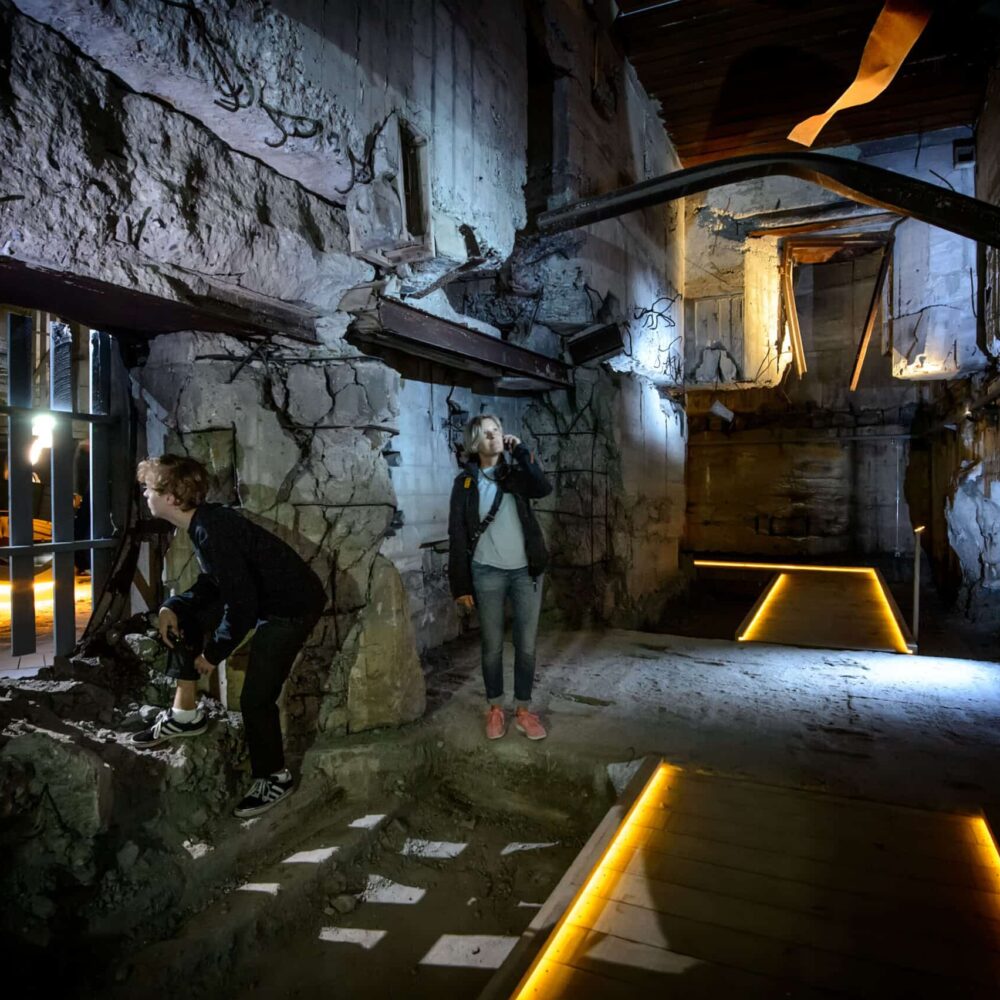 Use the audio guide to hear about attempsto blow up the bunker in the 1960s.